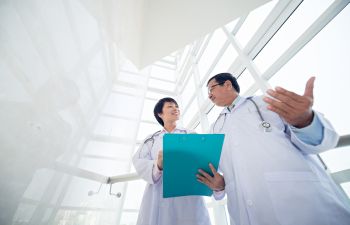 Going through a hip or knee replacement surgery is a difficult journey. When you begin to experience problems long after the initial recovery, it may cause feelings of fear and anxiety. While it is true that revision of these surgeries are often complex, the alternative is a much less attractive prospect.
A hip or knee replacement can fail for several reasons. Your original surgeon may not have the skills, experience or technologies available to complete a successful revision. At Robotic Hip and Knee Replacement LA, our top orthopedic surgeon, Dr. Farzin Kabaei, is equipped to offer effective solutions.
Failed Hip or Knee Replacements
If you suffer a fracture near a hip or knee replacement, it may result in the need for further surgery. Dr. Farzin Kabaei can conduct a thorough examination and determine the best course of action to strengthen and stabilize the joint. This may include a surgical revision of the original replacement.
Other issues that can lead to the need for revision hip or knee replacement, including the prosthesis loosening or the bearing surfaces wearing down over time. Advancements available at Robotic Hip and Knee Replacement LA can address these problems. However, the surgical procedures involved are complicated. It is therefore important to trust your care to a specialist such as Dr. Farzin Kabaei.
Revision Surgery Consultation
The first step to getting back on your feet is a consultation with Dr. Kabaei at his LA offices. Determining the best approach for your needs is paramount to a successful revision surgery. A consultation will also allow you to address any concerns you may have about further surgical intervention and the likely outcomes.
If you believe that your joint replacement is failing, reach out to Robotic Hip and Knee Replacement LA today. We look forward to helping you regain mobility and stability.