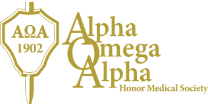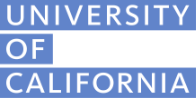 Robotic Hip and
Knee Replacement LA
Joint injuries and degenerative conditions can impact your quality of life. At Robotic Hip and Knee Replacement LA, our goal is to offer patients hope to achieve improved mobility and less pain with our innovative joint treatments and surgical procedures. Dr. Farzin Kabaei and our medical team use a multi-disciplinary approach to knee, hip and shoulder treatments at our state-of-the-art medical center in Los Angeles.
Whether you suffer from hip joint damage from arthritis or a knee-disabling sports injury, our team at Robotic Hip and Knee Replacement LA has solutions. Dr. Kabaei is a board certified orthopedic surgeon who specializes in hip, knee and shoulder joint disorders, offering advanced treatment options for recovery. While experts in robotic hip and knee replacement surgery, Dr. Kabaei and his team also believe in the power of interventional joint treatments. Our medical team can help you recover from a joint or orthopedic injury, as well as perform same day robotic joint replacement surgery at our medical center in Beverly Hills, Malibu or Brentwood.
LEARN ABOUT MEDICAL TOURISM
Farzin Kabaei MD
Board Certified Orthopedic Surgeon
Dr. Farzin Kabaei is not only a board certified orthopedic surgeon and robotic joint replacement specialist, but he has also been a knee joint patient. He has first-hand experience of overcoming severe knee joint injuries and years of different treatments. If you are suffering from knee pain, shoulder dysfunction or minimized hip mobility, Dr. Kabaei understands your frustration. His multi-modality approach to joint disorders with personalized treatment plans can ensure you receive the most effective medical care to reduce pain and improve your mobility.
READ FULL STORY

about the doctor
Direct Anterior
Hip Replacement Specialist
Direct anterior hip replacement is a state-of-the-art surgical procedure that offers a range of benefits for people with hip joint degeneration.
Partial Knee Replacement
and Second Opinion Specialists
Knee joint replacement surgeries are widely used to reduce chronic knee pain and improve mobility. However, not everyone needs a total knee replacement. Dr. Kabaei and our team at Robotic Hip and Knee Replacement LA offer robotic partial knee replacement surgery that can preserve healthy portions of the knee, reduce recovery time and extend the lifespan of your knee joint. This innovative procedure has changed the prognosis for those suffering from isolated joint damage, offering an alternative to
total knee replacement.
If you have been recommended for hip or knee replacement surgery, consider the benefits of seeking a second opinion from a top orthopedic surgeon and joint specialist. Dr. Kabaei is a regional expert in knee and joint replacement surgery who offers unbiased second opinions on the best treatment options. Dr. Kabaei can review your case and explain the various treatment options for your joint condition or injury. You deserve to hear all the treatment options available, including interventional treatments and different types of joint replacement surgeries.
How it Works
Easy and thorogh from start to finish.
Outpatient surgery services provided at our own facilities.
Schedule Consultation
Schedule your initial consultation with Dr. Farzin Kabaei to get evaluated if you're a candidate for same day knee or hip surgery.
Get Clearance
Get medical clearance from your primary care physician to optimize your health and decrease risk of complications.
Book surgery
Book surgery at our Robotic Surgery Center in the heart of LA.
Nancy A.

Dr. kabaei is a true gem! I took my 75 year old father to see him for an arm injury. Not only was he so knowledgeable and helpful about my dads arm but he was also gentle and caring. He gave us his cell phone number in case we had any other concerns. He's more than just a doctor, he takes care of you like family. I highly highly recommend Dr. Kabaei!

Susan K.

Dr. Kabaei operated on my mother a few weeks ago. He treats her like she is the most important person on earth. He is caring beyond expectations. A surgeon you want when you need one. Thanks Dr. Kabaei. P.S Camille rocks also.

Ethan R.

Dr. Kabaei is an excellent orthopedic surgeon. His bedside manner is unmatched - he treats you like family. I couldn't be happier with my experience at DOCS.

Shervin N.

Dr. Kabaei is a saint! I had severe knee pain and he assisted me better than any doctor I have ever been to. He is punctual and very caring.

Mrs McKM

Dr. Kabaei was my surgeon after a traumatic ankle fracture when 21 weeks pregnant in April 2020. I'm incredibly grateful to him for the excellent care from the moment he was assigned as my surgeon by cedars through all the post operative care. He listened to my concerns, thoroughly explained each step and helped tailor my recovery to get me on my feet as safely and quickly as possible before baby arrived! I would highly recommend him as a skilled surgeon that truly cares about the wellbeing of his patients.

Sal J.

Just perfect.
Mako Robotic Hip and Knee Joint Replacement
Robotic Hip and Knee Replacement LA uses the Mako™ Robotic System for completing total knee and hip joint replacements, as well as partial knee joint replacements. Utilizing the advanced technology provided in the Mako robotic arm system, Dr. Kabaei can provide a more precise and accurate replacement of joint components. The software and robotic precision of the Mako system can reduce damage to surrounding tissues and improve implant alignment. This can result in a quicker recovery time, less pain and improved longevity of the joint replacement.
If you suffer from knee, hip or shoulder pain and want to explore advanced treatment options, contact us at Robotic Hip and Knee Replacement LA. We can schedule an informative consultation and exam with our board certified orthopedic surgeon, Dr. Farzin Kabaei, at our medical center in Los Angeles. We offer a multi-disciplinary treatment approach to joint injuries and disorders to reduce pain and improve your quality of life. Call our clinic in Beverly Hills today to book your appointment.
Latest posts
from Our Blog