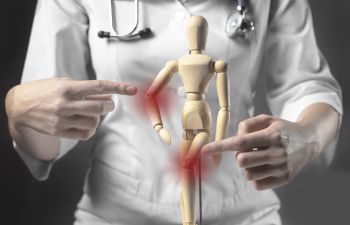 Have you received a recommendation for hip, knee or shoulder replacement surgery? Before undergoing invasive surgical procedures, consider your options. Traditional surgeries may come at a cost. Robotic assisted procedures can eliminate many of the risks and complications linked to older methodologies.
Having a joint replaced is a major life event. You will need to weigh the pros and cons of any interventional treatment. Modern alternatives to traditional surgeries offer several benefits. With Mako robotic surgery, leading orthopedic surgeons are able to offer patients relief from pain and significantly improve mobility.
Pain Relief
Mako robotic surgery allows for greater precision. That means reduced risk of damage to bone and tissues. Complications such as internal bleeding, slow healing and significant scarring are also avoidable with this advanced surgery.
Once your hip, knee or shoulder joint is replaced, lost functions are restored. Each patient will experience different levels of recovery and regained mobility. If you are a good candidate for joint replacement, relief from chronic pain is one of the main benefits.
Precision Surgery
One of the main benefits of Mako robotic surgery is the precision with which surgeons can perform procedures. Traditional methods are often tricky because the surgeon is operating without the support of technology. If mistakes are made, you are left to suffer the consequences.
Dr. Kabaei is an orthopedic surgeon in Los Angeles who is proficient in the use of Mako robotic surgery. He can perform same-day joint replacement surgeries that could eliminate pain and get you back on your feet.
Joint Replacement Consultation
Chronic joint pain and restricted mobility are potential signs that you need treatment. Farzin Kabaei, MD can provide a consultation to discuss your options. At his Los Angeles offices, Dr. Kabaei will always endeavor to provide minimally invasive solutions. Robotic assisted surgeries can reduce recovery times. If you are avoiding treatment due to work or lifestyle commitments, we may have a better solution.
Call the offices of Dr. Farzin Kabaei today to learn more about Mako robotic joint replacement surgery. We are committed to helping you achieve your health goals in LA.