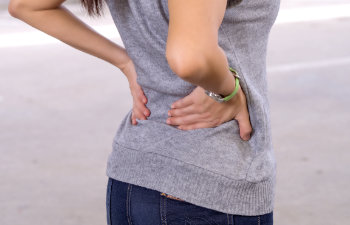 Did you have joint surgery for your hip and are still experiencing issues after the procedure? Hip replacement surgery can be an effective solution to relieve pain and discomfort, but may not work the first time for everyone. Over time, complications can arise or the implants can wear out. Replacing the artificial joint through revision surgery can reduce these complications so you can live a healthy and active lifestyle. Here are three common signs you may need revision hip replacement surgery.
Persistent Hip Pain
If you are still experiencing persistent hip pain for weeks or months after your initial procedure, you may need revision hip replacement surgery. Your discomfort may be caused by a loose artificial joint inflaming surrounding muscle tissues. When your hip joint is loose, you may start to notice popping or clicking noises. Infection or dislocation can occur if you fail to seek medical treatment for a loose artificial joint. Certain medical conditions like arthritis can create debilitating pain and needs immediate attention from an orthopedic specialist.
Hip Stiffness or Weakness
Stiffness and weakness in the hips can make simple daily activities challenging. You may experience these symptoms after extended periods of sitting or lying in one position, especially when you wake up in the morning. Seek prompt medical attention from an orthopedic surgeon if you experience difficulty walking or lifting your legs. Revision hip replacement surgery can relieve chronic stiffness from a previous unsuccessful procedure.
Substantial Joint Damage
If a hip replacement surgery is performed incorrectly, there can be resulting substantial joint damage that develops in the months afterward. Removing a damaged joint during a revision hip replacement surgery can create further damage to nearby muscle tissues and bones. To reduce complications, you may need grafts during the procedure along with a new joint.
Experienced Revision Hip Replacement Surgery in Los Angeles
Debilitating hip pain after surgery can be overwhelmingly frustrating, but there is hope. With over a decade of experience, Robotic Hip and Knee Replacement LA can help you relieve chronic pain with revision hip replacement surgy. The Los Angeles clinic is equipped with advanced robotic technology, which can deliver superior and effective results. Request an appointment for a consultation today.