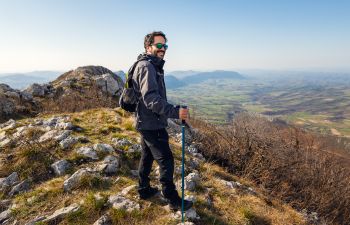 Do you need hip replacement surgery? This minimally invasive procedure can help you enjoy a healthy and active lifestyle while relieving chronic pain. Recovery can take at least three months or more depending on your specific health conditions, but there are things you can do to speed the healing process safely. Here are three tips to help you boost your recovery after robotic hip replacement surgery.
Prepare Your Home
After robotic hip replacement surgery, it may be difficult to get around your home. Activities that involve reaching or bending may be restricted while you recover. Rearrange areas to put everyday items within easy reach. Stock your refrigerator with healthy meals you can reheat to eat. Create spaces in your living room and bedroom where you can access medications and other supplies you will need during your recovery.
Recover with Gentle Exercise
Staying active is essential for a faster recovery. Your surgeon may recommend specific exercises to do daily after your robotic hip replacement surgery. Focus on exercises that will help you increase your range of motion and strength. Walk around your home or go outside if the weather permits. Stretching frequently can help your joints from becoming stiff so you can heal faster and prevent future damage. Avoid movements for the first few days that involve bending, twisting or sudden movements.
Adjust Your Sleeping Positions
Getting adequate rest can help your body with the healing process. Proper sleeping positions can help make you manage your pain after robotic hip replacement surgery. Change positions as soon as you become uncomfortable and use pillows to provide extra support. A pillow should be placed between your knees to keep the surgical area from crossing over the center of your body. Sleep on your back to help relieve pressure off the hips.
Request a Robotic Hip Replacement Surgery Consultation
Robotic hip replacement surgery can be a life-changing procedure to take back control of your life. At Robotic Hip and Knee Replacement LA, you can receive a personalized treatment plan to help you achieve long-lasting relief and boost your overall quality of life. Call to schedule a consultation appointment today.