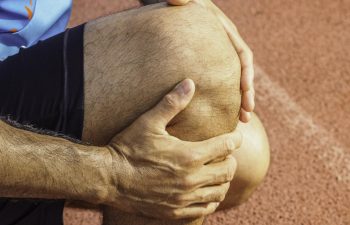 Today's patients who are living with arthritic knee pain have options that were not available years ago. You may have already modified your lifestyle, started exercising or doing physical therapy to help improve flexibility. You may be taking anti-inflammatory over-the-counter medications for pain management. When you want fast, temporary relief from knee osteoarthritis, you may consider cortisone injections. When you want to prevent the progression of the disease, you may consider platelet rich plasma injections, or PRP therapy.
Objectives in Treatment
Deciding on a plan of action takes into consideration the focus of your main goal. For example, you may be planning a trip and you know there will be considerable walking involved. While the usual management of your knee pain has been adequate, you also know that there is a greater chance that your arthritis may flare up and cause problems that may incapacitate you and ruin your adventure.
In this scenario, you may be better off with cortisone injections for the pain. Cortisone is a powerful anti-inflammatory drug that may stop your knee pain and may last from a month up to six months. Most patients feel the pain-relieving effects of cortisone within 24 hours of receiving the injection. As the drug reduces the inflammation, the level of pain begins to decrease.
Osteoarthritis in the knee is the progressive loss of the articular cartilage in the knee joint. This type of cartilage does not get much in blood supply, so it is slow to heal and the damage is usually progressive. In most cases, it is also permanent and treatment centers around managing pain and inflammation. PRP therapy, however, seems to have a regenerative effect.
PRP therapy uses the natural healing ability of your own blood to repair the damaged tissue in the joint. Your blood has platelets that fight inflammation and growth factors which help in the regeneration of tissues, including cartilage tissue.
What You Need to Know
There have been concerns about multiple cortisone shots in the same site. While in the short term, these injections help with pain and inflammation, over time they may speed up the degeneration of the cartilage. Because of these limitations, your doctor may recommend that you receive no more than three of these injections over a 12-month period.
Talk with your doctor about the efficacy, advantages and disadvantages of PRP therapy and corticosteroid injections. Dr. Farzin Kabaei and his team are committed to providing patients with the best possible care and the most effective outcomes in treatment. Schedule a consultation appointment with us and discover the ways in which we can provide pain relief for your aching knees.