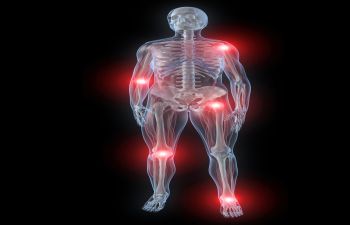 As most sufferers of joint injuries or conditions can attest, pain and discomfort tend to increase during a particular season. For many, the winter months are the worst for flare-ups that are more frequent and severe in nature. If you have noticed that the onset of colder weather comes with pain and debilitation, it is time to explore treatments that offer permanent relief.
The knees and hips are load bearing joints that can suffer significant stress in winter. The colder weather directly impacts pain and inflammation levels. Temperature fluctuations, even in LA where it remains moderately warm in winter, are largely responsible for the seasonal worsening of symptoms.
Arthritis & Osteoarthritis
Conditions such as arthritis and osteoarthritis are commonly affected by climate. From barometric pressure changes to increased rainfall, there are various weather-related conditions that may cause pain, inflammation or stiffness in the joints.
Although these conditions have well defined symptoms, every patient has an individual experience. You may suffer more in the colder months, or find that pain and discomfort levels are reduced. However, as arthritis and osteoarthritis are degenerative in nature, the severity of pain and impact on mobility will worsen over time.
Degenerative Joint Problems
Of course, it also cannot be assumed that your worsening symptoms are simply a result of the weather. If you are suffering from degenerative joint problems, continued wear-an-tear will lead to higher levels of pain and immobility.
Any increase in frequency or severity of symptoms warrants investigation. Patients who are experiencing severe pain from an existing condition, or the onset of new symptoms in a previous unaffected joint, should arrange a consultation with Dr. Farzin Kabaei, MD, a specialist orthopedic surgeon in Los Angeles.
Joint Replacement Surgery
Relatively conservative measures such as physical therapy can slow down the rate of degeneration from conditions including arthritis and osteoarthritis. When wear-and-tear has caused significant damage to a knee, hip or shoulder joint, you may wish to consider surgery.
Robot joint repair and replacement is used to reduce pain and discomfort, while also improving range of motion. You will experience better quality of life with treatment from Dr. Farzin Kabaei at his Los Angeles, CA offices.