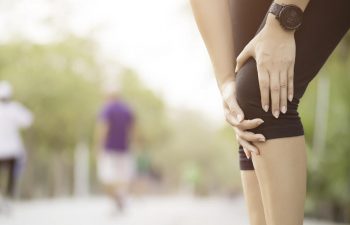 If you have an injury or illness impacting your knee, hip or shoulder health, there are several approaches that can provide relief. In the first instance, Dr. Farzin Kabaei will seek to use conservative options. Preserving the natural joint is often possible with a comprehensive treatment plan.
However, in some cases, the most appropriate solution is partial or full replacement of the joint. This treatment option will relieve pain and restore lost stability and mobility. You deserve the best technological innovations in joint surgery. Dr. Kabaei may be able to offer you same-day robotic joint replacement at his Los Angeles offices.
As a board-certified orthopedic surgeon, Dr. Kabaei has the skills and experience to help you achieve your joint health goals. There are three main stages involved in same-day robotic joint replacement. Understanding these stages will help you prepare for treatment and set appropriate expectations.
Joint Consultation
The consultation stage will allow Dr. Kabaei to assess your needs. Any questions or concerns you have about procedures, recovery time and follow-up care can also be addressed during your appointment. Before you leave our Los Angeles offices, you will know if you are a good candidate for same-day robotic joint replacement.
Primary Care Clearance
The robotic joint replacement surgery is just one part of your treatment plan. Before Dr. Kabaei gives you the green light, your primary care physician must clear you. This stage is designed to help ensure that any other health complications are avoided.
Book & Attend Surgery
The last stage involves booking your surgery and attending our Los Angeles offices. Same-day robotic joint replacement means no waiting and a faster path to getting back on your feet. Dr. Kabaei and his team will make sure that you leave our offices fully informed on the recovery stages following surgery.
Los Angeles Robotic Joint Replacement
There are several options for robotic joint replacement surgery in Los Angeles. Dr. Kabaei is accomplished in treatment methodologies, including:
Anterior Total Hip Replacement

Knee Arthroscopy

Partial Knee Replacement

Revision Hip and Knee Replacement

Shoulder Replacement
Why wait? Call the offices of Dr. Kabaei today to book your examination and consultation for robotic join replacement in Los Angeles.