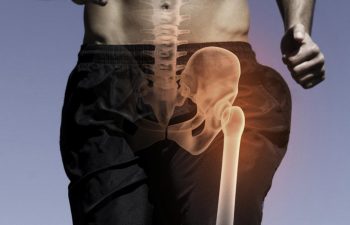 When you get a much-needed hip replacement, the expectation is to enjoy a vastly improved range of movement. Unfortunately, for many patients, this is far from the case. Although walking and mobility in general gets better, there are other issues that manifest after surgery.
Overcompensation is a familiar symptom that orthopedic surgeons encounter every day. When a hip replacement goes wrong, you may find that the opposing leg is favored to carry weight and other forces. The result is pain in that side of the body that is directly related to issues with the hip replacement.
Anatomical Symmetry
The human body is designed to work in synchronicity – for the most part. However, none of us are perfect, so sometimes we suffer from progressive health issues. The hips are important load-bearing joints, which means they carry the weight of the body and absorb all manner of forces from our physical activities.
Over time, wear-and-tear can cause the cartilage in the hip joint to wear away. If your mobility issues and pain are significant enough to require a hip replacement, it is important that treatment does not add to your existing struggles.
Revision Hip Replacement
At Robotic Hip and Knee Replacement LA, our approach involves a focus on wholeness. Every part of the body can impact on another, which can result in unusual medical complaints. When overcompensation is the result of too much strain on the healthy hip joint, wear-and-tear will eventually occur.
You deserve access to the best treatments and procedures in Los Angeles. Dr. Kabaei offers options at Robotic Hip and Knee Replacement that can revise previous surgeries. Some of the symptoms of overcompensation include favoring a healthy hip, alternating between legs to relieve pain or pressure or mobility that is equal to or less than pre-surgical intervention.
Hip Replacement Consultation
Dr. Kabaei is a specialist orthopedic surgeon who has extensive experience with the latest Robotic Hip and Knee Replacement technologies in LA. We want to hear from you today if you are experiencing pain or discomfort related to a healthy hip, after the unhealthy joint has been replaced. Call Robotic Hip and Knee Replacement LA to book a consultation today with Dr. Kabaei.